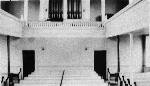 "CHRISTMAS MEMORIES" U. C. C. Congregational Church A talk by Mrs. June Behuniak Christmas Eve Candlelight Service - December 24, 1992


Deborah has graciously asked me to speak this Christmas Eve. As she put it, I am one of the more "colorful" parishioners. (I guess she's referring to my hats!)

I was born in Oxford, on Chestnut Tree Hill. All of my life I have belonged to this Church. Oxford had many one room schools and I walked U miles each way, every day. Of course we walked to church on Sundays, also. Many people had horse and wagon transportation, but at my home we had a cow, pig and chickens. In those days we called our parents Ma and Pa.

In 1927 Pa bought a Model T Ford, and we got to town every Saturday evening. What a thrill to ride all the way to Seymour!

Ma was very active in this church. Along with many other ladies she helped put on church suppers and attended the Ladies Aid Society, where they sewed and visited together for afternoon meetings. Most everyone in the church family were farmers, and they w-ould bring homemade bread, vegetables and canned goods to the ministers family, instead of money which was scarce.

When I was a child, we had no running water, electricity or telephones; but, we got along just fine. Christmas was always a joyous occasion to get together. We celebrated Christmas Eve with a Swedish Smorgasbord, The kerosene lamps were turned low, and the candles on the tree were lit. God must have watched over us because the tree never caught fire!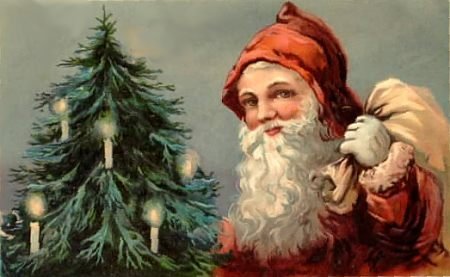 After our meal and singing Christmas carols in Swedish, I would hang my stocking on the woodbin, near the kitchen stove. That was closest to the chimney, as we did not have a fireplace. On Christmas morning my stocking would be full! What excitement! There would be an orange, walnuts and some hard candy. All these things which we would not have any other day. And under the tree -- hats, mittens and homemade clothes - even a handsewn doll!

We, like all the farmers, did not have much money, but love and fellowship and faith in God, kept us together.

I have seen many changes in my lifetime -- electricity, telephones, TVs, men on the moon and computers. But there are many changes in this church also. Through the years I have seen the attendance go from five people, to hundreds at this time. People of good faith have kept the church active and will do so for many years to come. I trust you will all help by bringing your families to church and your children to Sunday School.

I just recently celebrated my 70th birthday here in the parish hall. All my children, grand-children and great grand-children were invited, forty-four in all. I told them that at 70, I cannot turn back the clock, but I can at least wind it up again!



God Bless You All,

Merry Christmas

by June L. Behuniak