Growing Up In Oxford
During Depression Days
By Audrey Cable Linke
(Originally published in Connecticut Heritage, May, 1990)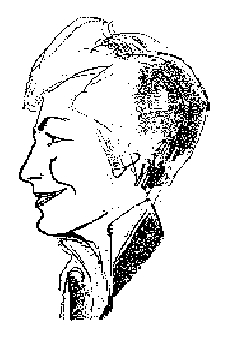 I was six years old in 1929, the year my family moved to Great Hill Road in Oxford, Connecticut. That was when my father got a job working for Stephen B. Church, an area farmer who had developed a large well-drilling business. A four-bedroom house came with the job, and the boss paid for the electricity.
My parents had owned a lovely home a few miles away on West Church Street in Seymour which they rented to people who were ultimately unable to pay the rent. It was a very sad day when the bank had to foreclose on that beautiful property.
At the farm in Oxford, besides paying for the electricity, Mr. Church also provided wood for heating. Dad did the work but the wood was free. There was a big wood-burning furnace in the cellar and a wood-burning stove in the kitchen. Dad took care of his bossí cow so we had all the fresh milk we could drink. With eight people in the household, that was considerable. Mom also made cottage cheese with the extra milk, so nothing would go to waste.
There was fresh fruit in season: every imaginable kind of grape, several kinds of raspberrries and gooseberries for jam. On Mr. Churchís lawn there were four mulberry trees shaped like umbrellas where we could stand inside and pick berries to our heartsí content. There were walnuts, hazelnuts, and butternuts. We could pick all we wanted. My mother incorporated these into some wonderful baking.
I used to pick wild strawberies in places where Dad had just cut the tall grass with a scythe. Apples. peaches and pears were available from the near-by Haleís Orchard.
We lived a mile or so from Haleís Orchard and, during those depression years, my brother worked there, as did my Uncle Henry who lived with our family at the time.
During the months when fruit needed picking, many out-of-work men would come by our house and ask directions to the Orchard. Many asked for a meal or accepted one my mother offered. She never turned anyone away without a good meal, served out doors at the picnic table. She was always gracious and respectful; these men were not derelicts, just good men down on their luck.
In later years, many of these men came back, wearing expensive clothes and driving fancy cars. They came to thank my mother again and offer money for the good meal she had served them. She never accepted, but was always pleased that they had made it through the depression and that they had remembered her with gratitude.
Dad had a prolific garden, every vegetable you could think of, and in season, fresh strawberries. My mother made the best strawberry shortcake in the world, every day.
Mom also canned the vegetables, fruits and pickles. Her aim was to have 100 jars preserved by Labor Day, and she did many more after Labor Day.
We kept the canned goods in a root celler--a cold room off the cellar with a dirt floor. This was where we kept cabbages, turnips, parsnips, carrots and potatoes.
When my brother shot a deer, the meat was salted down and stored in a wooden box in the root cellar. He provided other game for our table, too, rabbits, squirrels and several kinds of birds. (Recently we ate at the Inn On Lake Waramaug with friends. They were surprised that I didnít order the house specialties of venison or pheasant as they did. I said, "I had to eat that stuff during the Depression, but I donít have to eat it now!" Frankly, I never liked the taste of game.)
Dad kept chickens so we had all the eggs we could eat. The chickens were given some of the excess milk so the eggs were especially good. Sunday dinner was almost always roast chicken.
Mom made bread every few days and raised donuts every week. Nothing tastes better than fresh, warm bread and butter, but these donuts were a great favorite, too. We used to snitch the raw dough and eat it that way, amazed that there was always plenty to deep-fry for real donuts.
Dad always bought bananas because they were cheap. We ate them daily. I had one for breakfast every day on the school bus.
Before we owned a real refrigerator, we had an old-fashioned ice box. Dad brought home great chunks of ice from the ice house owned by his boss. I know Dad harvested the ice, but I never saw him do it, nor do I recall him talking about it. There were probably many who helped--I just donít know.
My mother could sew and made us all presentable. She even made Halloween costumes for me, a real luxury for poor people.
We may have been poor but, then, most people were. As I look back, I think we lived very well. There was always plenty to eat. Dad always owned a car so were able to get into town to buy groceries, and we could visit cousins, which I loved to do.
There were no country clubs in those days, but we had the Grange and the Church. Each sponsored a variety of social activities in which my family took part. We had the use of two ponds to swim in--which we did on a daily basis from May to October.
My mother made baked beans every Saturday. If they were a way to save money, we never knew it: we thought beans were the biggest treat there was. Our New York aunts and uncles looked forward to Maís Saturday night special and came up as often as they could.
Yes, we were blessed with many good things during the Depression, before and after, as well. We had good health and a lot of love. No one could ask for more and we didnít.